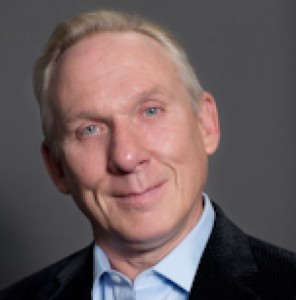 Ronald Demuth, MBS
Director of the Board
Mr. Demuth is the President and Venture Partner of Torrey Pines Investment, responsible for the company's strategic investments. Prior to Torrey Pines Investment, he worked as a General Manager of Integrated Genomics, leading its M&A strategy, and in several roles at the University of Chicago, including administrating an Arch Venture corporation. Mr. Demuth has 30 years of research and management experience in the international life science industry and academia.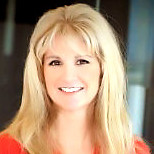 Jennifer Giottonini Cayer
Director of the Board
Ms. Giottonini Cayer serves on the board of Travus Therapeutics, Chromis Therapeutics, and Athena San Diego.  She most recently held the COO position at Rempex Pharmaceuticals before selling the company to The Medicines Company. Jennifer Giottonini Cayer has over 25 years of biotech, pharmaceutical and medical device experience. She has executed multiple alliances with pharmaceutical and biotech companies, worth over $1B, including company acquisitions, drug licensing, technology licensing, drug discovery and development collaborations, and the creation of spinout businesses. Prior to her service at Rempex Pharmaceuticals, she was with Conatus Pharmaceuticals, a company she co-founded and where she served as the Senior Vice President of Corporate Development. Prior to Conatus, she was the head of Corporate Development for Idun Pharmaceuticals, Inc. Ms. Cayer played a key role in the negotiations leading to the sale of Idun to Pfizer. Prior to Idun, Ms. Cayer spent five years at Isis Pharmaceuticals where she served as Vice President, Business Development. She has held various technical, marketing, and operational roles at Gensia and Puritan Bennett (Tyco). She co-founded and co-chairs the Advisory Committee for Biocom's Global Partnering Conference. Ms. Cayer received her BS in Bioengineering from University of California, San Diego.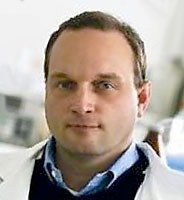 Nikolay Savchuk, Ph.D.
Chairman of the Board
Dr. Savchuk is a serial entrepreneur and an experienced international investor in healthcare and IT industries. Nikolay Savchuk is the Co-founder and Managing Partner at Torrey Pines Investment, LLC (San Diego, CA), CEO of ChemDiv, Member of the Board at Avelas (San Diego, CA), ChemRar High-Tech Center, ChemRar Ventures (Moscow, Russia), and Chairman of the Board of Directors of ChemRar group of companies: Chemical Diversity Research Institute, Viriom, NewVac, TeaRx, and SatRx, as well as Co-Chair of Joint Investment Committees between ChemRar Ventures and JJDC (New Brunswick, NJ), Torrey Pines Investment and BioMotiv (Cleveland, OH).