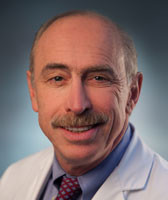 Paul J. Pockros, M.D.
Paul J. Pockros, M.D. is the President and Founder of SC Liver Research Consortium, LLC and is currently the Director of the Liver Disease Center and Director of Clinical Research of the Scripps Translational Science Institute. He joined Scripps Clinic in 1985 and, during his tenure at Scripps Clinic, Dr. Pockros has held numerous leadership roles and positions, including Chief of Staff at Scripps Green Hospital (2009-11); Medical Director of the Liver Transplantation Program (1990-97); and Head of the Division of Gastroenterology/Hepatology (1996-2012).
While Dr. Pockros is trained to treat the full spectrum of digestive diseases, his area of expertise is hepatology, including the treatment of chronic hepatitis B and C, as well as end-stage liver disease. He has over 300 published manuscripts and abstracts in peer-reviewed journals, covering areas such as chronic viral hepatitis, liver transplantation, complications of cirrhosis, alcoholic, metabolic and fatty liver diseases, and diagnostic tests for liver disorders. Dr. Pockros has collaborative research studies with a number of investigators at The Scripps Research Institute and has NIH support for his position as Director of Clinical Research of the Scripps Translational Science Institute. He is the principle investigator for a number of investigator-initiated studies at Scripps.
Dr. Pockros received his medical degree from the University of Southern California, where he also completed his internship and residency in internal medicine. He then completed a fellowship in gastroenterology at Scripps Clinic, La Jolla, CA, followed by a second fellowship in hepatology at the USC Rancho Los Amigos Medical Centre, Liver Unit.

Christoph Seeger, Ph.D.
Christoph Seeger, Ph.D. (Fox Chase Cancer Center, Philadelphia) is interested in the biology of human pathogenic viruses with an emphasis on HBV. Professor Seeger's investigations have led to the identification of the signals required for reverse transcription of the viral DNA and provided the basis for the current model for HBV replication. His laboratory also expressed the HBV polymerase in enzymatically active form in the presence of the heat shock protein 90 complex. In line with his interest in HBV biology, the goal of his current research is to investigate a novel approach to inactivate covalently closed circular (ccc) DNA, which could improve current antiviral therapies and lead to a cure for chronic infections.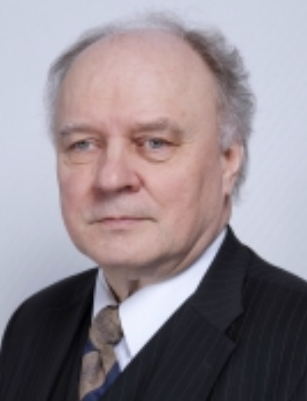 Paul Pumpens, Ph.D.
Paul Pumpens, Ph.D. graduated from the Chemical Department of the University of Latvia in 1970, and received his PhD in molecular biology from the Latvian Academy of Sciences in Riga, Latvia. For over 20 years he served as Scientific Director of the Latvian Biomedical Research and Study Centre, and Professor of molecular biology at the University of Latvia. He pioneered genetic engineering research in Latvia and was one of the first in the world to successfully clone the hepatitis B virus genome. He is an author of more than 300 scientific papers, books and patents in molecular virology.